2011 T15
It was showery early in the day, but the sun came out later and the wind picked up from about 8 knots to 12 knots or a bit more at times.
For the Team 15 event, a strong West Kirby team came first with Team Astbury second followed by Hollingworth Hunters in third place. This is the second time that the Team 15 racing has been held at WPSC and hopefully we will host them once again next year.
Juice Boardsports brought some demo kit for the weekend and many thanks to them again for some splendid kit. For club members and guests, sail sizes on Saturday ranged from 6 to 8 square metres and although the wind was up and down, there was some excellent planing to be had at times.
Sunday was rather different with showers from the start and little wind. However not to be put off, the Team 15 coaching took place and was a huge success in spite of plenty of pumping.
The tridem challenge was on the cards once again undertaken by the Taylor trio. After a few arguments as to what to do, they finally got underway and managed a 'there and back' to the blue and white buoy. They reckon that they've got it sorted and the next challenge is to get it planing!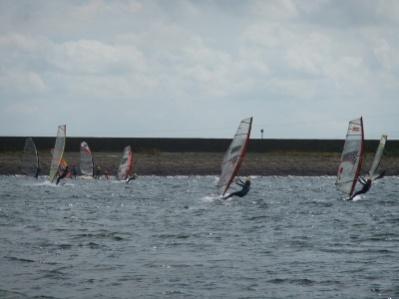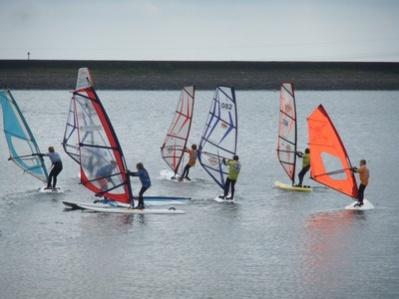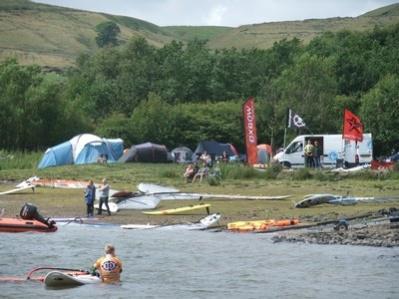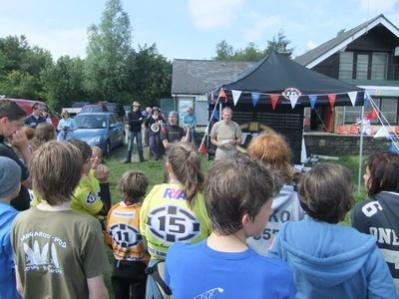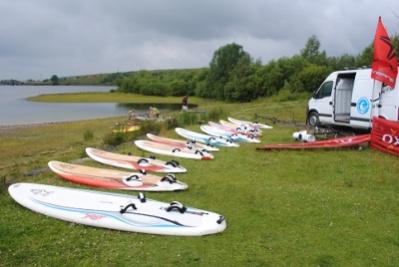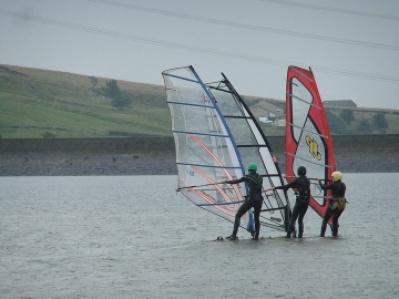 2010 T15
We hosted a Team 15 racing (age 8 to 15) event for clubs from across the North West including Hollingworth Lake, West Kirkby, Manley (Chester), Astbury (Congleton) and Windermere. Juice Boardsports also provided demo kit. We gave our 1980s tridem an outing. There was a BBQ, Chas and a friend (Dave!) provided the music and there was camping .... pretty much everything really!!!
It was hot all weekend - about 25C. Wind was F2 to 3 - just enough to get planing very occasionally. Feedback from everyone taking part has been very positive! A big thankyou to all those who arranged the events, helped out and took part.